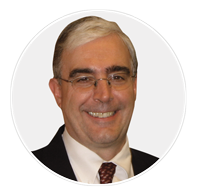 Molinoff Professor of Pharmacology
Professor, Biochemistry & Biophysics and OB/GYN
Director, Center of Excellence in Environmental Toxicology
Department of Systems Pharmacology and
Translational Therapeutics
Perelman School of Medicine
University of Pennsylvania
Philadelphia, PA
Trevor M. Penning, PhD, is the Thelma Brown and Henry Charles Molinoff Professor of Pharmacology, Professor of Biochemistry and Biophysics and OB/GYN, and Founding Director of the Center of Excellence in Environmental Toxicology (CEET) at the University of Pennsylvania (UPenn), Perelman School of Medicine. CEET is a P30 Environmental Health Sciences Core Center (EHSCC) funded by the National Institute of Environmental Health Sciences.  The CEET mission is to elucidate the mechanistic links between environmental exposures and human disease and translate its findings into action to improve the health of vulnerable individuals, and local, national and global communities. He joined the faculty at UPenn in 1982.
Dr. Penning obtained his PhD in Biochemistry with Professor M. Akhtar F.R.S. at Southampton University, UK. He completed his postdoctoral training with Professor Paul Talalay, a member of the National Academy of Sciences, at Johns Hopkins University School of Medicine. 
He is a member of The Johns Hopkins Society of Scholars, a Fellow of the American Chemical Society, and past Chair of the American Chemical Society, Division of Chemical Toxicology. He has been advisor to the World Health Organization (WHO), International Agency for Research on Cancer. 
Dr. Penning is internationally recognized for his research on how hormones and chemicals cause cancer. He has published over 250 peer-reviewed articles.