Who We Are

The Expert Panel for Fragrance Safety is an independent panel of experts that reviews the activities of the Research Institute for Fragrance Materials (RIFM) for consumers, official agencies, and the industry. To that end, the Expert Panel provides strategic guidance, determines scientific study design, and interprets test results for relevance to human health and environmental protection. The Expert Panel selects its own members, who serve on a rotating basis. It is comprised of internationally known academic scientists, including dermatologists, pathologists, toxicologists, and environmental scientists. Additional expertise is provided by adjunct groups with knowledge in genetic toxicity, respiratory science, reproductive effects, environmental fate, and epidemiology.

The Expert Panel

The Panel determines safety of use for fragrance ingredients through consideration of available information and active generation of additional data. Its independent conclusions are presented to professional, scientific, and medical societies and are published in peer-reviewed scientific journals. When important for consumer and environmental protection, decisions of the Expert Panel regarding restrictions of use are published as International Fragrance Association (IFRA) Standards.
MEETING MINUTES
The Expert Panel meets approximately three times per year to review, evaluate, and assess the safety of fragrance materials. Minutes for each meeting are maintained to allow the Panel to track work completed, decisions made, and actions taken.
  Meeting Minutes   
Meet the Experts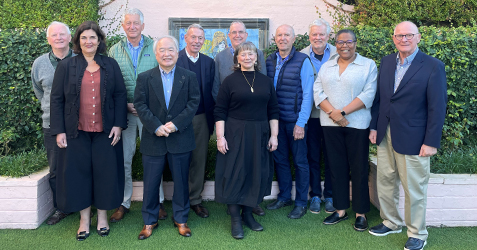 The Expert Panel for Fragrance Safety is comprised of internationally recognized academic scientists from multiple disciplines dedicated to evaluating and assessing the safety of fragrance materials.
Expert Panel Members
The Fragrance Material Resource Center
Publications reviewed by the Expert Panel for Fragrance Safety are published on an open-source, publicly available, website sponsored by Elsevier's Food and Chemical Toxicology Journal. The Fragrance Material Safety Resource Center features:
| | |
| --- | --- |
| • | Robust Summaries of Fragrance Ingredient Safety Assessments |
| • | The 2015 revision of the Criteria for the Research Institute for Fragrance Materials (RIFM) Safety Evaluation Process for Fragrance Ingredients |
| • | Scientific methodology papers |
| • | An archive of earlier publications on the safe use of fragrance materials |
| • | Other scientific publications supporting the safe use of fragrance materials globally |
Click Here to enter the Resource Center