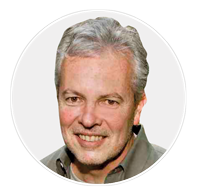 Professor and Director
Institute for Global Change Biology
University of Michigan
Ann Arbor, MI
Dr. Burton is a Professor in both the School of Natural Resources & Environment and the Department of Earth & Environmental Sciences.  He has an Honorary Doctorate from the University of Roskilde (Denmark), is a Concurrent Professor at Nanjing University and an Honorary Professor at the State Key Laboratory of Environmental Criteria and Risk Assessment in Beijing China.
Dr. Burton's research on ecological risk assessment, sediment quality criteria, and aquatic ecosystem stressors has taken him to all seven continents with Visiting Scientist positions in New Zealand, Italy and Portugal.  His research has focused on sediment and storm water contaminants and understanding bioavailability processes, effects and ecological risk at multiple trophic levels, and ranking stressor importance in human dominated watersheds.
While at the University of Michigan he as served as Director of the Water Center and the Cooperative Institute of Limnology and Ecosystems Research.
He is Editor-in-Chief of the international journal, Environmental Toxicology & Chemistry, past president of the Society of Environmental Toxicology & Chemistry, and has served on numerous national and international panels.  He has authored over 180 peer-reviewed publications.